Top-managers of tomorrow
The GSofLog stands for an industry-oriented education of future Top-Managers in fields of logistics. Here – technological expertise and leadership skills, strategic foresight as well as innovative strengths are imparted and communicated. Comprehensive research questions for global logistic pioneering are solved by our networked teams of scholars – always based on challenges of our partner companies. Scholars seize upon fundamental questions of the sponsoring company and lead them to highly innovative logistical solutions.
Scholarship Sponsorship
Joint research
Targeted supervision by the university professor and aDay-2-Day supervisor
Duration: three years
Scholarship Class Sponsorship
Coordination of at least two scholarship holders
Target-oriented questions based an one another
Multi-perspective consideration of topic complexes
Exchange across company departments or business units
Establishment of a Steering Committee with two meetings per year
The GSofLog offers two options to sponsor scholarships. Neben der Förderung von Einzelstipendien, kann auch eine ganze Stipendienklasse gefördert werden. Hierbei bauen die Themen der Promotionen aufeinander auf, sodass umfassende Themenkomplexe behandelt werden können.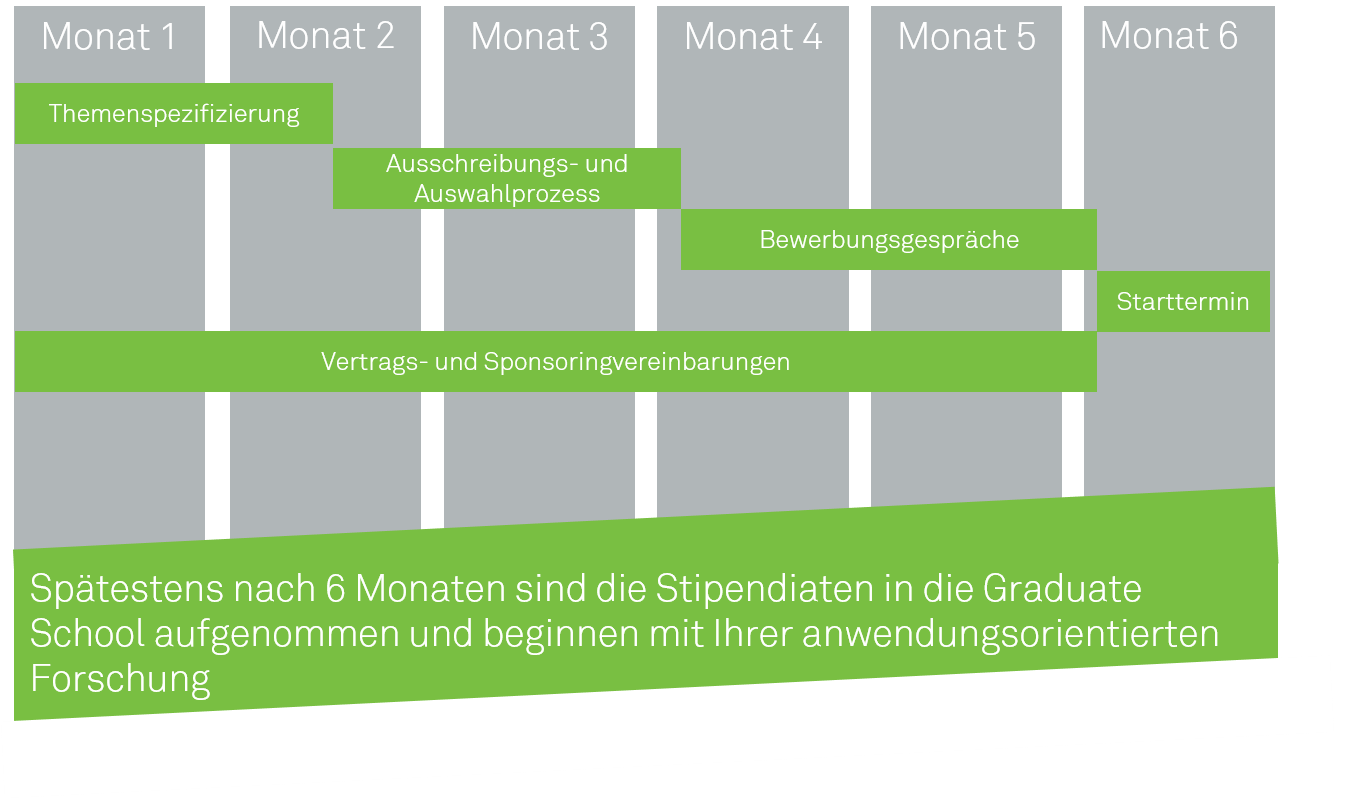 Within the GSofLog, scholarships are funded by economic sponsoring only. The sponsors support our PhD-students with a fixed monthly payment and provide a specific research topic with high practical relevance. The connected Universities and research institutes grant a work place and a mentoring program to complete a training that develops outstanding scholars to become future managers.
Das Stipendium setzt sich wie folgt zusammen
Personalkosten Stipendiat/in
Reisekosten (Konferenzen, Dienstreisen, …)
IT-Infrastruktur, Arbeitsplatzausstattung
Verwaltungskosten (Aufwendungen der Geschäftsführung, gemeinsame Veranstaltungen, Kolloquienangebot, …)