Three years ago, no one would have imagined that today we would not be able to use our car for two weeks because the spare part is not available. No one would have thought that in this age of digitization, supermarket store shelves would be empty. Logistics has moved forward in leaps and bounds, bringing continuous improvements to supply chains, productions, warehouses, purchasing and the company as a whole. Now we soberly realize, it was not enough. The question is, what does current and future supply chain management have to look like so that we can master the many challenges and supply chains have the necessary resilience?
We need to understand supply chains as a chance. In some companies, supply chains collapsed for the first time since World War II due to bottlenecks caused by the pandemic. High time to analyze and re-evaluate supplier relationships and transit times. Supply chains need to become more agile and resilient. This is where the platform economy can help. If a supplier fails due to a high level of illness or if production comes to a standstill due to a lack of materials, other network partners can be called upon via platforms.
Not only the network, but also the internal structures need to be reconfigured. Agile approaches are needed for planning own resources and production capacities. One of the top priorities is the elimination of system silos. IT structures in companies have grown over the years, individual systems are not compatible and as a result important information for planning is often missed. Systems with real-time data acquisition, simulation, and data science approaches can help, as can a digital twin. Forecasts and forecasting can be used to incorporate current developments into planning and show specific effects on resources, capacities and procurement.
Not only the current developments in the area of sustainability, but also the new supply chain law force us to act. Transparency and complete traceability throughout the supply chain play a decisive role in the implementation of new and sustainable strategies. So we should see these issues less as a constraint and much more as a necessary prerequisite for a successful future. Sustainability is much more than social or societal pressure; it is a strategy that, at its core, leads to greater efficiency and effectiveness, productivity and quality. Implementing sustainability is a tool for collectively addressing social and environmental challenges and improving economic status. The issues of sustainability, decarbonization and social compliance are becoming of central importance to business. This is not only reflected in the trend toward e-vehicles and hydrogen-powered trucks; circular economy strategies are also gaining in importance.
All this and much more are topics of a new supply chain management, which we have to develop further together in the sense of open innovation. The best partner for the "new" supply chain management and for sustainability is digitization. We have all the necessary technologies in our hands and now we need to combine them with each other, with suitable management approaches and business models to meet current and future requirements. Last but not least, we all need to take the necessary evolutionary step toward true supply chain risk management.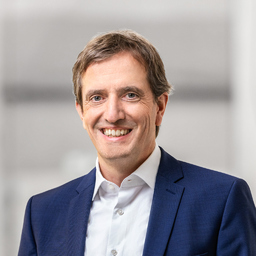 Prof. Michael Henke is spokesman of the board of GSofLog, holder of the chair for enterprise logistics at TU Dortmund University and institute director at the Fraunhofer Institute for Material Flow and Logistics. On the GSofLog blog, he tells us why we need a new supply chain management.